Archive for January 13th, 2017
Recounting the details and events surrounding the 2013 bombing at the Boston Marathon, Homicide Detective Tommy Saunders (Mark Wahlberg) finds himself at ground zero in the midst of chaos as the city reacts from a terrorist act bent on striking fear in the public's mind. In a city strong as Boston, finding the responsible parties is just a matter of time.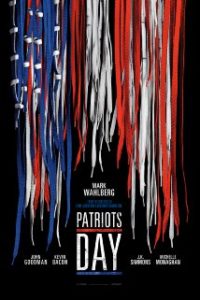 Fresh off the warpath of Deepwater Horizon the prolific Director Peter Berg has wasted no time in grinding out another historically detailed look at modern American history. Touting a respected cast including John Goodman, J.K. Simmons, and Kevin Bacon and marked with the unsettling score of Trent Reznor and Atticus Ross the assembled pieces fit together in a gripping and haunting form. Naturally some fictionalization and condensing has occurred to bring this story to the screen, regardless, as a marker of what law enforcement in a post 9/11 world can be, Patriots Day stands with expected patriotic results peppered with just enough levity and love. And, while not all the story lines featured seem to carry the same heft, their added weight doesn't terribly bloat the film either. Worthy of your time if you're ready to hear the story, Patriots Day is rated R.
Comments Off

on Patriots Day
Prohibition Era, the time of mobsters and speakeasys, a small time criminal, Joe Coughlin (Ben Affleck), is left with an axe to grind against Irish mob boss Albert White (Robert Glenister); but, exacting his revenge will take time, patience, his criminal mind, and support from the Italian mafia in Florida. Almost too successful for his own good, Joe is challenged with love interest Graciela (Zoe Saldana) and yearns to make a better life, but not before straightening out the competition, the KKK, and the local police; even then, will Joe ever be free?
Made with the best intentions Writer/Director/Star Ben Affleck bites off a lot to chew in this regurgitation of Dennis Lehane's novel. Sadly, a little too much gets lost along the way despite a great cast, fantastic art direction and costuming, solid score, and sharp cinematography– then end story just isn't that interesting, the characters aren't that relatable, and the whole exercise feels derivative of countless more compelling mob films. Perhaps Affleck's superhero efforts in the writing department should have been outsourced to bring more heart to the overall project, refining subplots, and sharpening dialogue? Alas, what we've got here is a film that's about to be washed away with the Oscar riptide. Maybe a rental later when you've got more spare time, Live by Night is rated R.
Comments Off

on Live by Night