Three girls, Casey, Claire, and Marcia (Anya Taylor-Joy, Haley Lu Richardson, and Jessica Sula) are abducted by a man (James McAvoy) who happens to be wrestling with Multiple Personality Disorder, 24 personalities to be specific. Imprisoned in a strange subterranean catacomb the girls must find their way out, lest they meet the Beast, a personality of their captor that seems to be bent on consuming human flesh. But, everything is not yet lost, some of the personalities the girls encounter can actually be of assistance, trouble is, who's who and what's what? Who will walk away?
Written and Directed by M. Night Shyamalan this semi-twisty semi-psychological thriller has a number of strong elements, perhaps the strongest is its ensemble. In particular McAvoy's fragmented portrayal of multiple personalities is as haunting as it is entertaining, and, Taylor-Joy's pained and brooding teen gives clarity as the two stand as the more principal actors of the ensemble. Sonically disturbing, score by West Dylan Thordson adds further discordant undertones throughout. But, pacing issues within the story seem to raise the boot from the neck of the viewer where further pressure or editing might have made a more impacting ride; regardless, Shyamalan's classic antics are alive and well received. Split is rated PG-13.
Partially told through the eyes of a quickly growing teenage boy, Jamie (Lucas Jade Zumann), three women are tasked with helping to raise Jamie to be a complete and rounded person. But, in many ways just as Jamie is learning from Abbie (Greta Gerwig), Julie (Elle Fanning), and his mother Dorothea (Annette Bening), they're learning from him and finding their own truths experiencing life, love, and freedom in Southern California in the late 1970's.
Written and Directed by Mike Mills, this semi-autobiographic look at his own upbringing makes for rich material as the ensemble digs in deep to show fully functioning three dimensional characters; complex, flawed, and compelling none the less. And, while the narrative arc of the film doesn't make giant swings, the film's intent to capture a moment in time and to expose the delicate intricacies of human behavior is well met by all. This is a gem worth seeking out. 20th Century Women is rated R.
Comments Off

on 20th Century Women
Recounting the details and events surrounding the 2013 bombing at the Boston Marathon, Homicide Detective Tommy Saunders (Mark Wahlberg) finds himself at ground zero in the midst of chaos as the city reacts from a terrorist act bent on striking fear in the public's mind. In a city strong as Boston, finding the responsible parties is just a matter of time.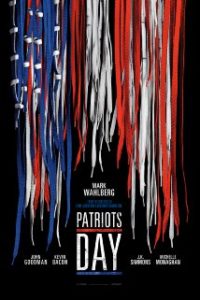 Fresh off the warpath of Deepwater Horizon the prolific Director Peter Berg has wasted no time in grinding out another historically detailed look at modern American history. Touting a respected cast including John Goodman, J.K. Simmons, and Kevin Bacon and marked with the unsettling score of Trent Reznor and Atticus Ross the assembled pieces fit together in a gripping and haunting form. Naturally some fictionalization and condensing has occurred to bring this story to the screen, regardless, as a marker of what law enforcement in a post 9/11 world can be, Patriots Day stands with expected patriotic results peppered with just enough levity and love. And, while not all the story lines featured seem to carry the same heft, their added weight doesn't terribly bloat the film either. Worthy of your time if you're ready to hear the story, Patriots Day is rated R.
Comments Off

on Patriots Day